If RENT made a baby with an episode of Dateline, the result might be something like Murder Ballad, the musical. This rock opera tells the story of a love triangle gone out of control, and there is much in the way of drama, energetic pop/rock anthems, suspense, and -- you guessed it -- murder.
In New York City, Sara is an Upper West sider who seemingly has it all: money, a good husband, a beautiful daughter, but she also harbors a dark, destructive past that was never fully left behind. When she reconnects with her unpredictable ex, Tom, her life takes a turn towards the chaotic and explosive.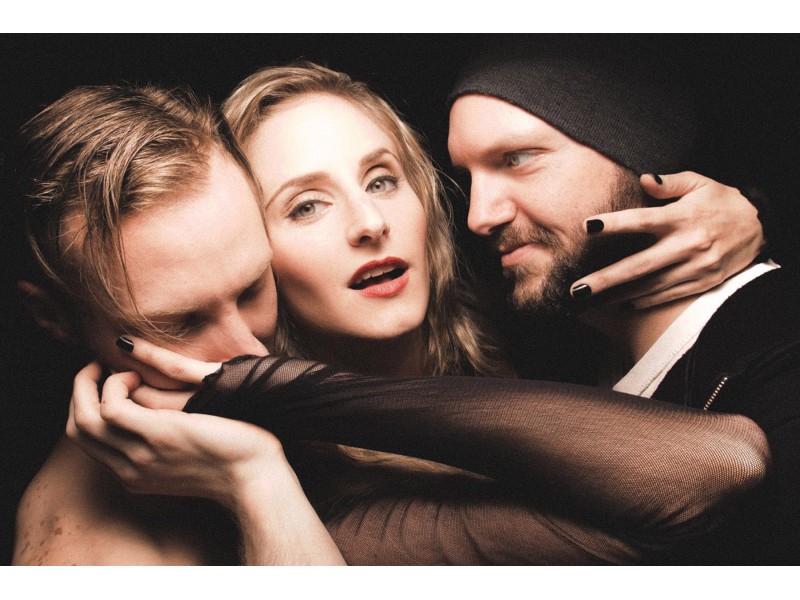 The audience is launched head-first into the story as the four-person cast of Murder Ballad belts and wails their way through 75 minutes of frenzied rock numbers, strung together by a crooning fly-on-the-wall narrator. A unique element of this show is the voyeuristic set-up and theme. Essentially, you are sitting in Sara's kitchen, and Tom's bedroom, and the King's Club, the divey downtown joint that serves as the homebase for this tale. You're not onstage or offstage, you're sharing the space with these folks. You can even order a complimentary drink at the bar before showtime, then take a seat with your friends to hungrily watch the plot unfold. Because after all, to paraphrase from the show's finale, drama is delicious entertainment, "until it happens to you."
Murder Ballad, created by Julia Jordan and Juliana Nash, and directed by James Beaudry, is playing at the Flat Iron Arts Building (1579 N Milwaukee Ave) until May 9th. Tickets available at bailiwickchicago.com.